Vital Considerations For Your Long Haul Flight Comfort
Insuremytrip™, a company specializing in customized travel insurance, has some very helpful travel advice and tips for long haul flights. Long haul flights, more than 2200 nautical miles (4100km) can be killers to your travel comfort.
Probably the most vital of these travel tips is to pack a travel pillow, sleep mask and earplugs. Sleep masks and ear plugs are pretty generic but there are hundreds of varieties of travel pillows. If you leave yourself at the mercy of the complementary "pillows" provided free by the airline you have just inflicted a major injury on yourself, akin to shooting yourself in the foot but without the humour.
These "free" pillows often lack quality, comfort, utility, mostly due to their impractical size and these are the very qualities essential for your comfort. So how important is "comfort" to the quality of your long haul flight and in every hotel or lodging you will encounter at your destination? Short answer, VITAL!
Let's start with the flight itself. Some long haul flights can be 18 hours in duration at the high end but once you are into double digit flight durations brace yourself for major discomfort unless you are prepared. Your best preparation must include a quality, washable, lightweight travel pillow that can be customized to your individual pillow preferences, so an inflatable travel pillow of a practical size is a natural solution.
Again citing Insuremytrip™, "Taking shortcuts on travel accessories may seem like a great way to cut costs, but you may end up "paying for it" in the end anyway". According to Carole Gobeil a travel consultant and owner of Carole Gobeil Travel, who "has a passion for the polar extremes" has also taken many groups to Africa and beyond. For her it was so important that her guests arrive at their destination in the most favourable state possible after long flights and that favourable state meant rested and in good spirits. Here again a comfortable travel pillow was the recommendation she would make to her group.
So if travel comfort on long flights is an essential and wise thing to look after and decent sleep is the fundamental building block for that sleep then special focus should be brought to the main comfort component, your travel pillow!
Remember Jet lag...it can upset your first few days if you are lucky or seriously affect your holiday enjoyment. A comfortable travel pillow can improve your chances of a much more normal arrival disposition.
At Pillowpacker® Inflatable Travel Pillows we have one Focus, one Mission, and that is your travel comfort. Invented and designed by travellers for travellers our pillows are customizable to replicate your home bedroom pillow whenever and wherever you travel. Carole Gobeil, mentioned earlier, an ardent Pillowpacker since 2014, never leaves home without her trusty Pillowpacker® pillow and recommends it to her clients especially for long haul flights.
Not only are Pillowpacker® Inflatable Travel Pillows the best inflatable pillow for travel, they are equally famous as the best travel pillow for long flights. Consider browsing our product line which includes a deluxe microfibre down-alternative model and 3 selections of duck and goose down models offering exquisite luxury and delivering what you most look for….the answer to your question "how do I ensure my travel comfort during long flights AND at my destination?"
Click here to browse our collection.
#comforttravelling #travelpillowset #inflatablepillow #necksupportpillow
#comforttravel #travelpillows #neckpillows #neckrest #travelcomfort
#necksupport #travelpillow #neckpillow #travelaccessories
#travelessentials
INVENTED BY TRAVELLERS, FOR TRAVELLERS
LUXURY MICROFIBER INFLATABLE TRAVEL PILLOW
$99.95
Sleep Easy With Pillowpacker Washable Travel Pillows. Comfortable, Hygienic, Personal & Packable
INVENTED BY TRAVELLERS, FOR TRAVELLERS
DUCK DOWN INFLATABLE TRAVEL PILLOW
$124.95
Try Our Ultra Soft Duck Down Inflatable Travel Pillow for a Wonderful, Luxurious, and Hygienic Sleep.
INVENTED BY TRAVELLERS, FOR TRAVELLERS
LUXURIOUS GOOSE DOWN INFLATABLE TRAVEL PILLOW
$199.95
Pillowpacker Pillows Offers Luxurious Hutterite Goose Down Travel Pillows for Anyone Looking for Ultimate Comfort.
Leave a comment
Comments will be approved before showing up.
---
Also in Blog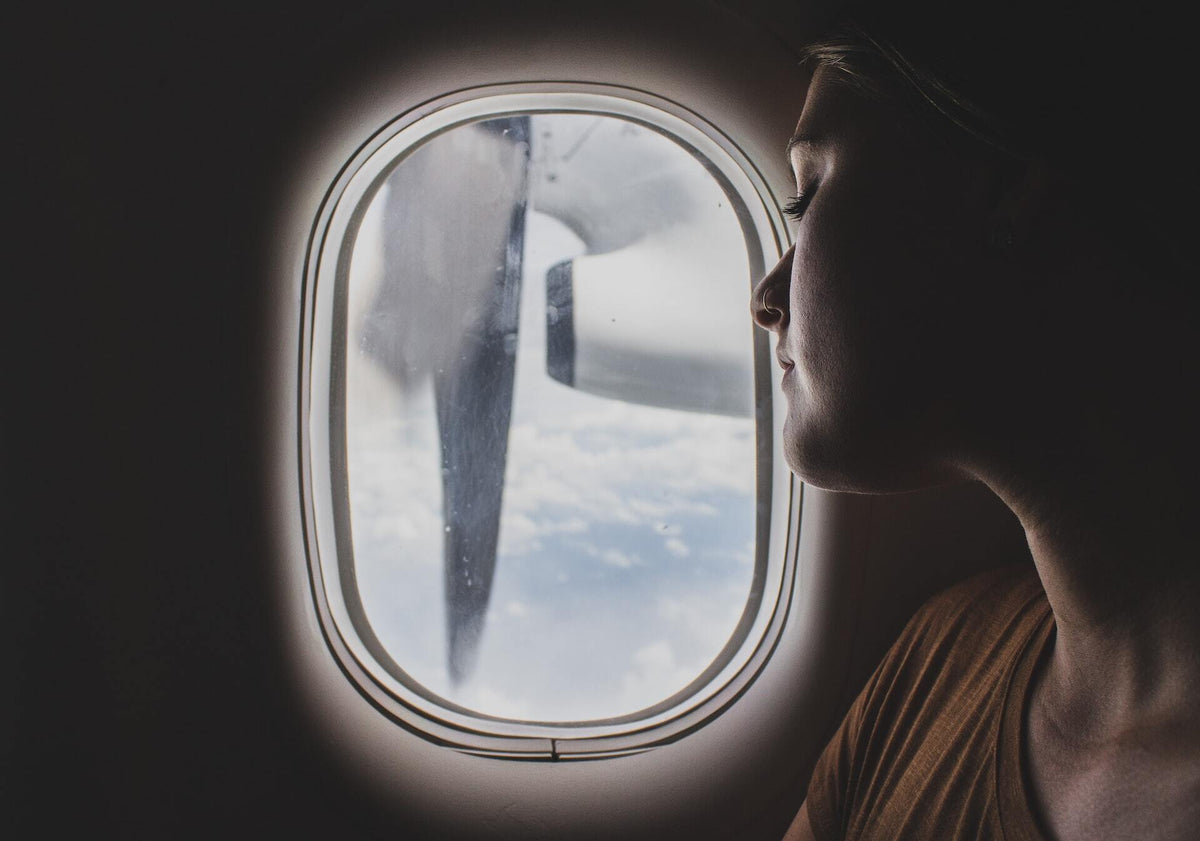 Get the best travel pillow for long flights to help with jet lag and other serious side effects associated with long flight travels. Your best neck pillow for travel is one that is customized to your specific travel pillow preferences like our Pillowpacker Inflatable Travel Pillow.