Stop Throwing Away Your Travel Pillows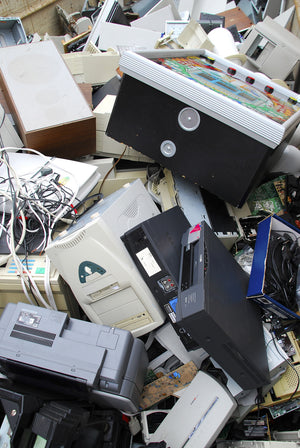 Sadly the world has mostly come to believe the adage that we live in a "throw-away" society. Long gone are the days when we could buy a replacement part for a device and get it back to a fully functioning state. And, speaking of "state", the blame for this mindset has largely fallen on the solid-state revolution started decades ago. Forget about tuning up your car with electronic ignition or changing a burned out bulb in a headlight; these are now on motherboards or chips or modular units that mean the tiniest defect in a product means replacement of the whole unit. How sad and wasteful that is!
BUT, that's not how things work at Pillowpacker® Inflatable Travel Pillows. Our duck and goose down travel pillows and our microfiber pillow are designed by travellers for travellers. They are luxurious travel companions and once you hold one, you'll become inseparable. They are also a premium price product but they are a lifetime purchase-they are an investment, not a cost! Designed to withstand the roughest conditions and with a simple soap and water wash and dry they are like new.
Not only do we counter the "throw away" mindset, while selecting components for our inflatable, lightweight, packable pillows we are very fastidious, call us fussy. Our focus is not on profit margins at Pillowpacker®Pillows, our sole focus is on offering discerning travellers the most luxurious inflatable travel pillows on the planet. This is a labour of love for us, a micro Canadian family-owned business that only does one thing and that is to add comfort while travelling for our discerning clients.
Our "fussiness" includes how we obtain our components like duck and goose down including how the animals were raised and their down and feathers harvested. And, how environmentally conscious our suppliers are and what recognized credentials they have. We obtain all of our duck and goose down from DOWNMARK® certified suppliers.
DOWNMARK® is the globally recognized symbol of quality issued by the Down Association of Canada, a non-profit organization committed to helping consumers buy genuine down products with confidence. Since our inception in 1976, the association has been the trusted source for information and the only independent group in Canada serving to educate consumers, support the development of the highest quality standards and promote ethical harvesting practices. DOWNMARK® is committed to supporting sustainable down initiatives, including the ethical treatment of birds and humane down harvesting practices.
Now a word about our down-alternative microfibre travel pillow. Made of Suprelle microfibres we call it down-alternative because when you feel it, it feels like down!
Suprelle microfibre is the most luxury down synthetic in the world. It is 8 times shorter and 6 times finer than standard fibres. It creates a filling that is fluffier, softer and rebounds better than ever any other synthetic filling.
So, we at Pillowpacker® Inflatable Travel Pillows hope we can be part of your travel comfort plans and wish all travellers safe and enjoyable travels forever. If you'd care to browse our selection, click on this link: https://www.pillowpackers.com/products/goose-down-inflatable-travel-pillow
INVENTED BY TRAVELLERS, FOR TRAVELLERS
LUXURY MICROFIBER INFLATABLE TRAVEL PILLOW
$99.95
Sleep Easy With Pillowpacker Washable Travel Pillows. Comfortable, Hygienic, Personal & Packable
INVENTED BY TRAVELLERS, FOR TRAVELLERS
DUCK DOWN INFLATABLE TRAVEL PILLOW
$124.95
Try Our Ultra Soft Duck Down Inflatable Travel Pillow for a Wonderful, Luxurious, and Hygienic Sleep.
INVENTED BY TRAVELLERS, FOR TRAVELLERS
LUXURIOUS GOOSE DOWN INFLATABLE TRAVEL PILLOW
$199.95
Pillowpacker Pillows Offers Luxurious Hutterite Goose Down Travel Pillows for Anyone Looking for Ultimate Comfort.
Leave a comment
Comments will be approved before showing up.
---
Also in Blog
Insuremytrip™, a company specializing in customized travel insurance, has some very helpful travel advice and tips for long haul flights. Long haul flights, more than 2200 nautical miles (4100km) can be killers to your travel comfort.
Probably the most vital of these travel tips is to pack a travel pillow, sleep mask and earplugs. Sleep masks and ear plugs are pretty generic but there are hundreds of varieties of travel pillows. If you leave yourself at the mercy of the complementary "pillows" provided free by the airline you have just inflicted a major injury on yourself, akin to shooting yourself in the foot but without the humour.