Finding the Best Inflatable Travel Pillow is No Laughing Matter
If you Google "travel pillows" the variety of shapes, sizes, features and claims have to make you laugh. The funniest products in my mind are an inflatable block-shape pillow roughly the size of a milk crate that sits on your lap that you sleep on leaning forward and the other is a bean-filled hood that covers your entire head except for your nose and mouth so that you look like a giant eyeless teddy bear. Oooh, bad hair.
 Inflatable Travel Pillows Must Be Practical
With any gimmicky product how easy is it to ask the person beside you to let you get up to use the washroom or just to stretch your legs in the aisle...Excuse me sir (or madam) would you mind holding this milk crate while I try and extricate myself from this overcrowded seating position and when I return kindly help me by reversing this annoying procedure. Or, better still, you can deflate the milk crate and re-inflate it every time you need to leave your seat! Really? How about a practical sized inflatable down travel pillow or microfibre travel pillow that is useful on planes, trains, buses, camping, in hotel rooms and basically wherever it is needed?
There are also innumerable reviews and comparisons to be found on the Web. The best one I found was in the Gear and Gadgets section of the Wall Street Journal, called "Desperately Seeking Slumber," by Nancy Keates (Feb. 1, 2013). In her article, Keates rated eight travel pillow choices (i.e., neither the inflatable crate or the teddy bear head was included) on four criteria: Embarrassment Factor, Sleep-Aid Help, Packability and Set-Up Hassle.
Although in her analysis, some of the neck support pillows provided reasonable relief for the middle seat of the plane, Keates recommended that travellers book a window seat and bring their own pillow with optional multiple pillowcases to ensure cleanliness on their journey.
Pillowpacker®

Inflatable Travel Pillows to the Rescue

I think the Pillowpacker® Travel Pillow is just the travel pillow Keates and you may be searching for!  
The Pillowpacker® Pillow is packable and easy to use.  Just a few breathes into the inflatable inner pillow provides adjustable firmness and a built-in neck support. The Pillowpacker® Pillow is clean -- it comes with its own pillowcase and you can buy extras. These features make this pillow ideal for the plane and subsequently for the hotel room. And no one is going to be embarrassed toting the world's best home-style inflatable travel pillow in a choice of Canadian duck down, Hutterite goose down or Eco2 Suprelle Microfibre. 
Best Inflatable Camping and Backpacking Pillows
Even if you are sleeping in a tent while climbing Mt. Kilimanjaro (here's a picture of our down travel pillows from base camp)
or canoe camping in the great outdoors why not choose the best camping pillow and still enjoy great sleeps. Our inflatable down and microfibre travel pillows have an inner pillow that is contoured to add neck support and help alleviate neck pain or migraines often generated by poor neck and spinal alignment. While our inflatable travel pillows are not medical devices and make no health claims (and not cost hundreds of dollars more if they did) we have may testimonials from soldiers and campers who tell us they help.
A good sleep makes a world of difference. Try a Pillowpacker® Pillow and actually become a Happy Camper or traveller.
INVENTED BY TRAVELLERS, FOR TRAVELLERS
LUXURY MICROFIBER INFLATABLE TRAVEL PILLOW
$99.95
Sleep Easy With Pillowpacker Washable Travel Pillows. Comfortable, Hygienic, Personal & Packable
INVENTED BY TRAVELLERS, FOR TRAVELLERS
DUCK DOWN INFLATABLE TRAVEL PILLOW
$124.95
Try Our Ultra Soft Duck Down Inflatable Travel Pillow for a Wonderful, Luxurious, and Hygienic Sleep.
INVENTED BY TRAVELLERS, FOR TRAVELLERS
LUXURIOUS GOOSE DOWN INFLATABLE TRAVEL PILLOW
$199.95
Pillowpacker Pillows Offers Luxurious Hutterite Goose Down Travel Pillows for Anyone Looking for Ultimate Comfort.
Leave a comment
Comments will be approved before showing up.
---
Also in Blog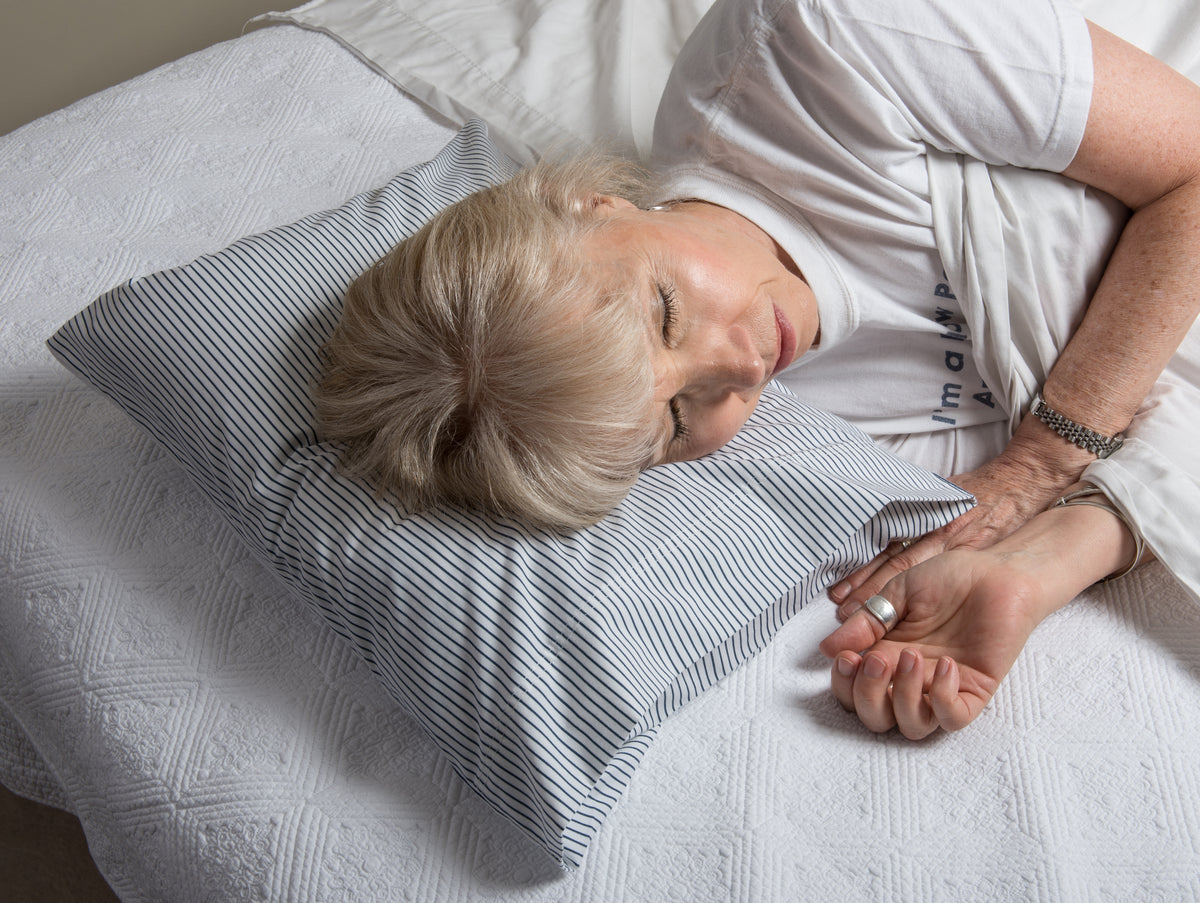 Finally some help, luxurious help that is, for the discerning vegan traveller with our vegan down alternative inflatable travel pillow available only on this website.